Moist, sweet, decadent cake that uses up all those little bits of sugar, preserves, nuts and flours that are lying at the back of the cupboard/larder. This can be made as a gluten-free cake as well, alternatives given on the list of ingredients.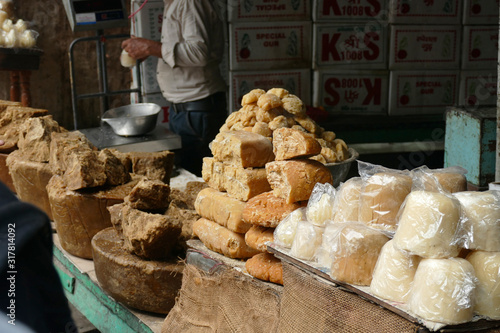 Ingredients
75g pumpkin (or any preserved fruit that is firm), chopped
100g cashew nuts (or any other nuts apart from peanuts), chopped
2 tbsp brandy
375g coconut milk (> 60% of coconut cream)
125g jaggery (grated) or any dark sugar like muscovado
250g semolina (roasted)
125g butter
4 eggs, separated
125g caster sugar
2 tbsp self-raising flour, almond or any other nut flours
1 tsp vanilla extract
1 tsp rose extract
1 tsp ground mixed spice
½ tsp freshly grated nutmeg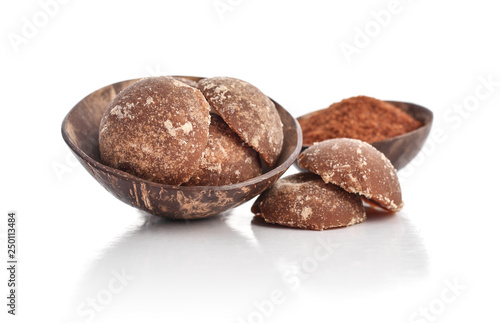 Method
Preheat the oven to 155°C. Line a cake tin with grease proof paper and set aside
Pour the brandy over the cashew nuts and pumpkin preserve in a bowl and set aside.
Warm the coconut milk and the jaggery gently until the jaggery has dissolved and leave to cool.
Cream the butter and semolina until light and fluffy and keep aside
Whisk the egg yolks and sugar until its light and doubles in size.  Add the creamed butter and semolina gradually and blend well.